Description: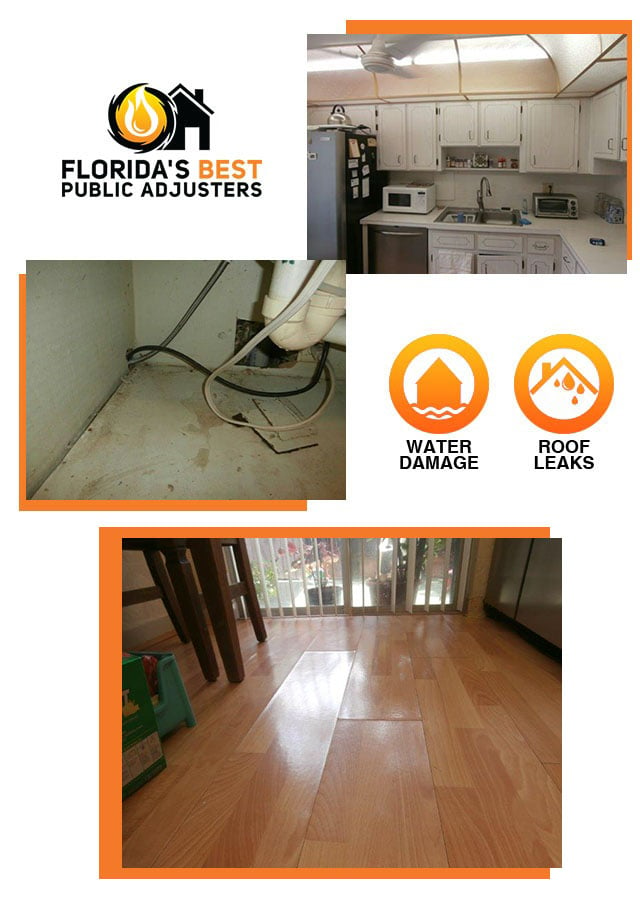 Floor Damaged from Roof Leak
Hollywood, FL
Castle Key Condo Insurance denied this claim because an assumption was made that the damage to the kitchen floor was due to a leaky pipe over a long period of time under the kitchen sink. Our investigation showed it was a roof leak down into the kitchen base cabinet on a specific date, in the recent past.
Florida's Best Public Adjuster re-opened the denied claim and client received $12,000.00.