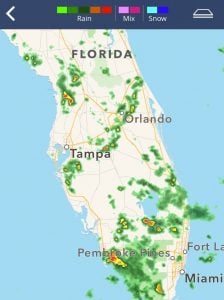 If you live in Florida, storms are part of your life whether you like it or not. When a storm comes rolling through and you find yourself staring at significant wind and water damage, who can you call to ensure you get the most compensation for your insurance claims in Boca Raton? Florida's Best Public Adjusters can help represent you when your insurance company is offering less than you deserve. There are often hidden dangers associated with lasting water damage and if you're not given enough to cover the damages, you could be in big trouble down the road. Getting help with your storm damage claims adjusting can help get you the compensation you deserve without having to fight with your insurance provider over your Boca Raton insurance claims. If your home or property experienced damage in the most recent storm, then contact the experts at Florida's Best Public Adjusters right now!
There are many ways a storm can destroy a home and your insurance claims may not cover the costs.
From rising flood waters to flying debris shattering windows, a storm has the potential to cause serious problems. Many think that since they're insured for storm damage, if one hits, then they will be all set when it comes to their claims and compensation. However, insurance companies are notorious for paying out less than a homeowner deserves and that can cause problems in the cleanup effort. If you aren't given enough money to cover the damages, what was the point of having insurance in the first place? When you call the experts at Florida's Best Public Adjusters, you can rest assured knowing your claim will cover the all the costs of storm damage, not just the damages insurance claims companies selectively pick and choose.
At Florida's Best Public Adjusters, we work to help ensure that you receive your just insurance claim, seeing that you'll get the money you need to restore your damages at no upfront cost to you. We can also help you find the water and wind damage services which make your repairs hassle-free. Storms are a part of life in in South Florida, but that doesn't mean you have to let one ruin your livelihood. The severe nature of storms and the damage they can cause has led insurance carriers to take exacting measures regarding the nature of coverage and policies. It is essential for property owners to contact a professional public adjuster like Florida's Best Public Adjusters in order to clearly understand the complicated intricacies of insurance claims for storm damage. If you're dealing with damage from a storm, call our office today to learn how our public adjusters can help.