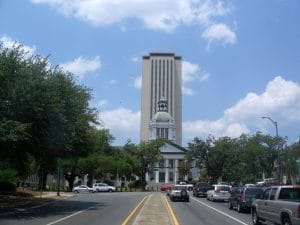 The Best Public Adjuster in Tallahassee Florida is one call away!
At Florida's Best Public Adjusters, we know that many homes and businesses in
Tallahassee
are damaged by storms, broken appliances and other incidents each day. When your home or business is damaged, you may think that your insurance company will just write you a check for the maximum amount you deserve. This often isn't the case. Your insurance company is in the business of trying to pay as little for your claim. You can count on
a skilled public adjuster in Tallahassee
from our team to help fight for your maximum claim payment.
Do you need a Public Adjuster in Tallahassee Florida?
CALL FLORIDA'S BEST PUBLIC ADJUSTERS TODAY!
When your property experiences damage, you want to make sure you are getting the best insurance settlement. We can prepare your documents, speak with your insurance company and take the entire hassle away from you. Our Public Adjusters offer the best professional insurance claim representation to help you recover quickly. We are here for you, not the insurance company.
Below are a few reasons why we are the best option for you if you need a public adjuster in Tallahassee FL.
Following damage to your property, our public adjusters can file your claim with your insurance company within 24 hours.
We will have an inspection scheduled with your insurance company to adjust and review the damage or loss.
We make sure this meeting is in accordance with your schedule. One of our adjusters will be by your side the entire time.
We prepare an estimate of damages to present to your insurance company along with any additional documentation.
The first thing to remember is that if you have never filed an insurance claim, you may not be sure how a licensed public adjuster can help. For this reason, at Florida's Best Public Adjusters – Tallahassee FL can help. At the same time, we are licensed professional professionals with a deep understanding of the insurance claims process.  In addition, our public adjusters can offer representation for a variety of property damage claims such as:
Fire & Smoke Damage, Dropped & Fallen Objects, Roofing Damage, Slab Leaks, AC Leaks, Broken Pipes, Vandalism, Hurricane, and Storm Damage.
Our team at Florida's Best Public Adjusters Tallahassee can help with a wide range of claims. Including hurricane damage, water damage, storm damage, fire damage, sinkholes and roof leaks are just a few of the damages our team at Florida's Best Public Adjusters can help address. If you're looking for the best help with your insurance claim, give our team a call.
You can schedule your free consultation and damage inspection with a skilled public adjuster in Tallahassee by calling our team at (850) 807 – 0123. We're here to help with your claims, call today!