Do you have damage to your property resulting from a storm or a hurricane?
Please call us for a free inspection and assistance at no upfront cost to you!
---

One of the unfortunate consequences of living in "paradise" in Florida is storm and hurricane damage to property that can impact homes and commercial real estate during Tropical Storms and Hurricanes.  This is a large concern when hurricane season approaches in the summer. South Florida has a well documented history with hurricanes to the chagrin of homeowners residing in the Sunshine State. The severe nature of hurricanes and storm damage has led insurance carriers to take exacting measures regarding the nature of coverage and policies. It is essential for property owners to contact a professional public adjuster like Florida's Best Public Adjusters in order to clearly understand the complicated intricacies of insurance coverage for hurricane damage.  We feel as you have a doctor, a dentist and a lawyer, every property owner needs to have a great relationship with a Public Adjuster. The clients that we have served in the past have us on speed dial 800-952-7693.
Do's
Do put our number 800-952-7693 into your contacts and speed dial.
Do prepare your property if a storm is approaching.
Do take a video of your home inside and out and all of your contents and store in a safe place.
Do secure important papers like passports, birth certificates, insurance policies, auto titles, in a water proof place at your home or your safe deposit box. (Remember banks flood too so be sure to get a box several feet off the ground).
Do pack a go box with personal supplies, water and food if you are going to run from the storm.
Do get cash early, as ATM machines will probably be offline.
Do fill up your cars with gasoline. Fill your generators as well if you have them.
Do let your family members know what your plans are as cell phones may be down for several days.
Do purchase a battery operated radio or weather radio.
Dont's
Do not try and ride out a category 3 or greater storm.
Do not leave anything outside of your home that may be picked up by the wind and thrown causing more hurricane damage.
Do not leave out patio and lawn furniture. Anything lighter than 100 pounds should be moved inside the house or garage.
Do not fail to put up all storm shutters. You best bet to save your home is not to allow any openings into your home as the storm passes. If you have a breach in your home the air pressure outside will sweep into your home through a breach and may blow the roof off of your house.
Do not sign any contracts with any remediation firms without seeking advice from your attorney. If you insist on hiring a firm then only sign to have them dry out your home. Do not sign a contract to have them do the repairs on your home after they address the water damage. If you decide they are not the firm for you and even if they did not perform the work, they usually have in the fine print a 20% penalty clause for liquidated damages on their contracts and you will have to pay them even if you do not use them to do the work.
Take a moment and put Florida's Best Public Adjusters into your contacts now. The types of damage to property that can occur during a hurricane in Florida varies.  Most commonly, flying debris can break windows, walls and roofs and water infiltrating into a property. Moreover, wind can penetrate a home, and in turn, generate pressure that causes the roof to rip off. It is this scale and severity of hurricane damage that makes people glad they're insured.
Being insured for hurricane damage is only a partial aspect of the recovery process when dealing with large scale natural disasters. Recovery begins when you file a hurricane damage claim.  The first step to getting you paid the maximum amount for your claim is to contact us at (800) 952-7693 and we will personally handle your claim in any Florida county.
Florida's Best Public Adjusters personnel have three decades of experience from prior hurricanes. It is common that we can re-open insurance claims from three years ago to analyze whether the policyholder was given a fair and equitable recovery for their hurricane damage. After Hurricane Wilma, the property insurance lobby in Florida successfully lobbied to shorten the amount of time to close a claim from five to three years.
It's of paramount importance to remain safe during a tropical storm or hurricane. While a severe storm or hurricane warning is in effect, it is essential for a policyholder to secure their property and ensure that no furniture or possessions that can potentially become flying debris are left out in the open. If you do not have hurricane rated glass windows, then the next best thing is to shutter your property with metal or wood.  It is always preferable to minimize or altogether avoid hurricane damage to your property and have your property and possessions kept secure.
As any Floridian knows, hurricanes aren't a joke.  Please prepare for the event that your property is impacted by a tropical storm or hurricane. Settling hurricane damage claims with your overwhelmed insurance company is no laughing matter either. You are in shock, the storm damage is overwhelming and the insurance companies will hire independent adjusters to settle your claim on the spot often paying insured's much less than what it will take to restore their property and possessions.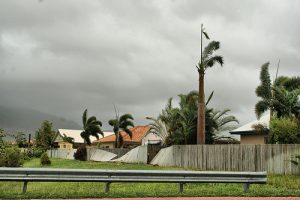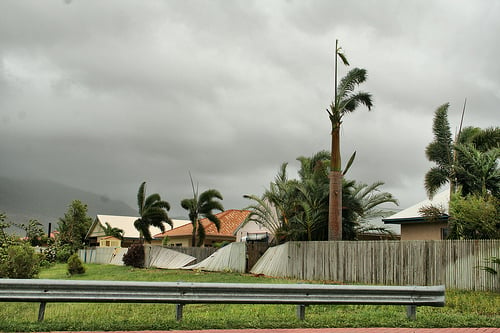 At Florida's Best Public Adjusters, we understand that a catastrophic hurricane claim is an extraordinary event and definitely not something you deal with every day.
Bottom Line: We represent you and not the insurance company. Your insurance company's brokers/sales agents handed you a lengthy document that is there to protect them and not you. The agent or broker who sold you your policy represents the insurance company and not you. According to Florida State Statutes, aside from yourself, there are only two entities that can represent you with claims and dealings with your insurance company. Those two are either an attorney or a Public Adjuster (PA).
We don't represent you if we can't win because we don't get paid unless you do!
According to the Florida Legislature's Office of Program Policy Analysis and Government Accountability-OPPAGA, Policy holders who hired public adjusters (PA) for non-catastrophic claims received 574% more money than those who did not hire a PA. Policy holders who hired public adjusters for Hurricane related claims received 747% more money.
Insurance companies have teams of adjusters, engineers, claims managers and preferred contractors that represent their interests.
LET US PROTECT YOURS!
Call us now at 800-952-7693 for more information or feel free to email us at [email protected] or through our website by submitting a request.
We look forward to working on your behalf to obtain the most money for your claim.