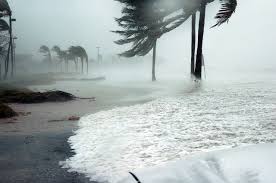 If you live in a hurricane-prone zone, here are some things to do to prepare for that exciting time of the year.
Weeks before a hurricane hits:
#1 Have your disaster supply kit ready!
Include the basic necessities: water, non-perishable foods, and a first aid kit.
#2 Make room for an emergency!
Arrange an emergency shelter space in a closet, basement or similarly secure area. Ideally, it should have no exterior walls and no windows.
#3 Write down important contact info
Any local law enforcement, local hospitals, family members, and even local media phone numbers
#4 Shutter-Up!
Prepare your property for a hurricane with shutters and similar protective measures.
Once a hurricane has been announced, do these immediately to prepare for a hurricane:
#1 Refill your necessary prescriptions if you are running low.
You never know how long a hurricane storm will last
#2 Gas up your car and keep it full.
If a hurricane comes, it may impact your ability to procure fuel for your vehicle. In case you need to evacuate, you should have your tank ready.
#4 If you have no shutters, board up your windows and glass doors.
Stay safely indoors unless directed to evacuate. If you clear the area to safer grounds and then come back to shingles blown off the roof or a house that is unrecognizable, the most effective measure is to call a public adjuster.
According to the recent study by Office of Program Policy Analysis and Government Accountability, "the difference in payments was larger for claims related to 2005 hurricanes, with public adjuster claims resulting in payments that were 747% higher" for the affected homeowners.