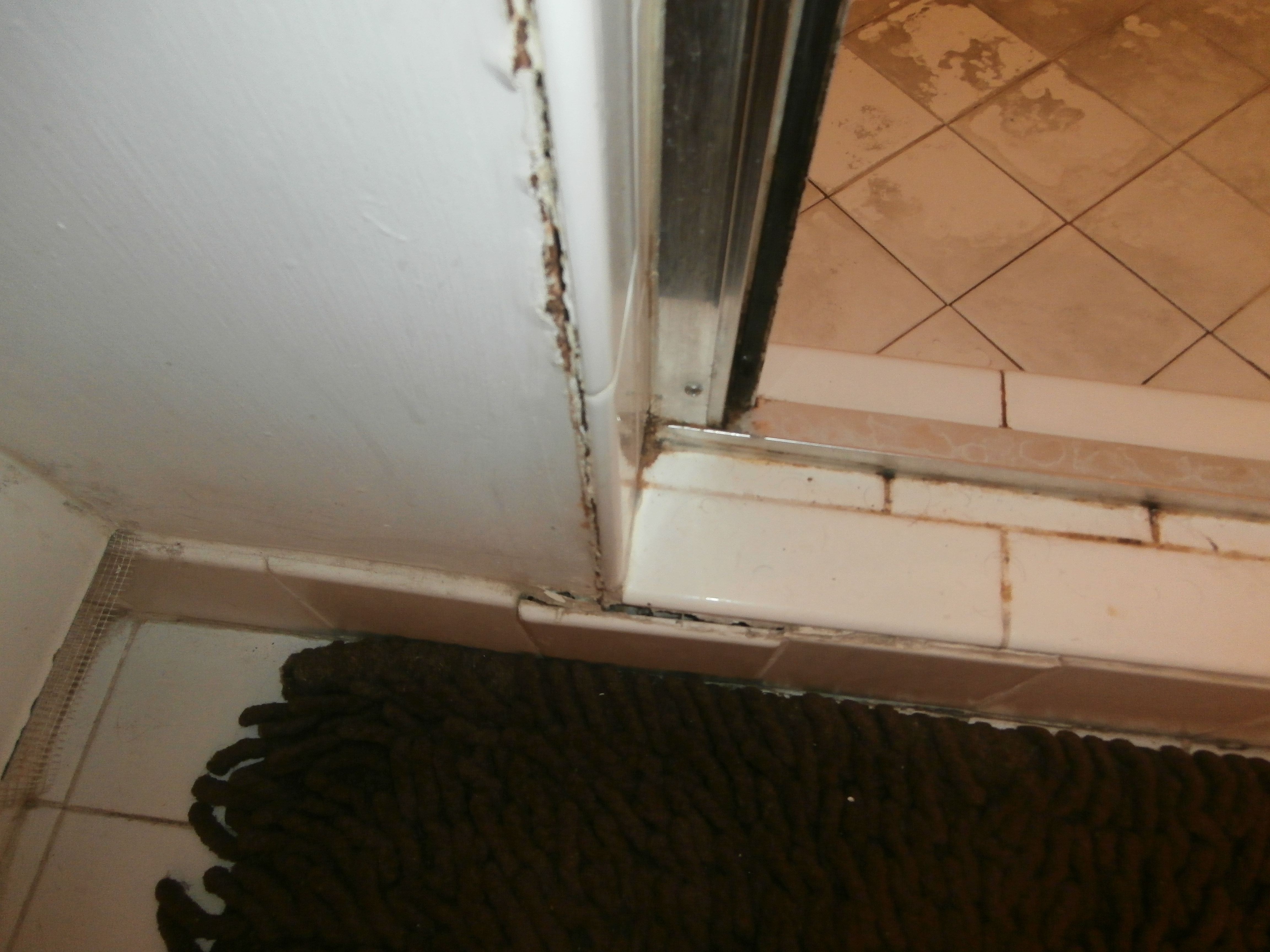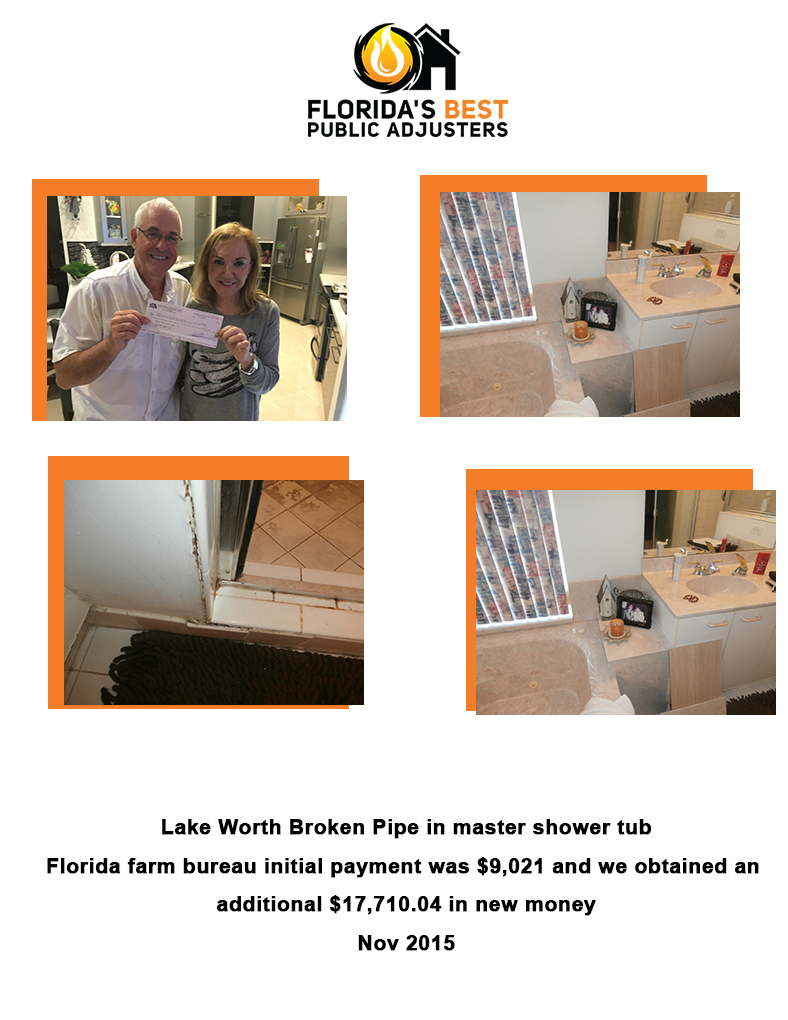 Lake Worth broken pipe in masters shower tub. Florida Farm Bureau's initial claim was underpaid. The payment was $9,021 and we obtained an additional $17,710.04 in new money.
How Insurance Views Pipes
Most insurance companies think that maintaining a home's plumbing is part of being a good homeowner. The property owner is responsible for making sure the pipes don't freeze, are clear, tight, and well taken care of. They should also look for mold, mildew, or other signs of water damage that point to a small crack, hairline fracture, or leak.
Damage that happens over time because a pipe slowly leaks, rusts, or breaks down is usually not covered. But broken or burst pipes are not the same as pipes that leak. The water from these gushers could flood the whole house. So, the damage and destruction they cause is usually covered by the "all-risks" part of your homeowners insurance.