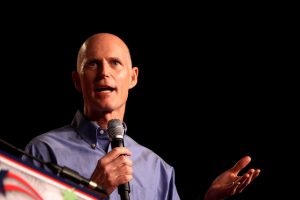 The Florida Legislature has put an important bill on the desk of Governor Rick Scott regarding Citizen's Insurance. Although the bill is a watered-down version of the Senate's proposal, it will mark some fairly significant changes if it is signed into law.
The state government created Citizens Insurance as the last resort insurance company for Florida homeowners but instead has become the state's largest insurer as private insurers have backed away from writing policies throughout the state.
The bill that is waiting for Gov. Scott's approval includes the creation of a clearinghouse, which is intended to help get homeowners private insurance policies. New homeowners would be required to get private insurance if the private company was less than 15 percent more than Citizens. On renewals, homeowners would only be required to switch if the private insurer could match Citizens' rates.
The maximum payout on homes insured by Citizens Insurance would also be cut to $700,000 from $2 million over time. The maximum payout would be cut in half immediately after the bill goes into effect and reduced by $100,000 every year until the $700,000 cap is reached.
The proposal originally set forth by Senate Banking and Insurance Chairman David Simmons would have cut the cap to $500,000 and policyholders would have automatically been shifted to private insurance if they found a policy within 10 percent of Citizens Insurance rates. The original proposal also included massive rate increases related to Citizens' wind-only policies.
The bill was submitted to Gov. Scott last week and he has 60 days to sign it into law. Learn more at Florida's Best Public Adjusters.