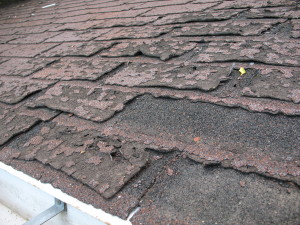 Perhaps you have heard a statement like this one from an insurance company: "No, roof materials that sit on top of decking are not insured for replacement in any Florida insurance policy. You can see for yourself. Read the policy. It is just not there." If your claim was denied recently for these damages to your home or business, it might be time to get a public adjuster on your side.
Yes, it is true that "roofing materials that sit on top of decking" are not covered. However, as always with insurance claims, the devil is in the detail. The whole truth is that there are circumstances under which roof damage actually can get recompensed by an insurance company. It's just they would rather have you think that there aren't any. Claims that are never filed equal profit for the insurance company.
We are public adjusters and we are very successful at getting roofs replaced in the event that damage is caused by "an insured peril." What does that mean? It is legalese that defines what kinds of damage situations are covered. Every policy spells out the details of their coverage. Those details explain not only what property is insured but what events it is insured against.
Depending upon the policy language, those perils can include but are not limited to fire, lightning strikes, falling palm fronds, hail, and wind. We enjoy great success in getting roofs "bought" — kind of like a car being "totaled" — by insurance companies. How do we do that? It's simple: We understand the nuances and the criteria under which roofs can be successfully claimed after damage occurs from an "insured peril". Years of industry experience and a deep understanding of this type of claim is our secret sauce. It makes us uniquely successful in this area.