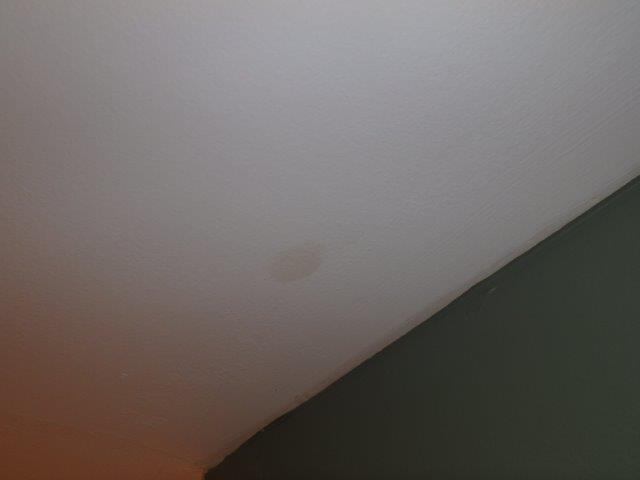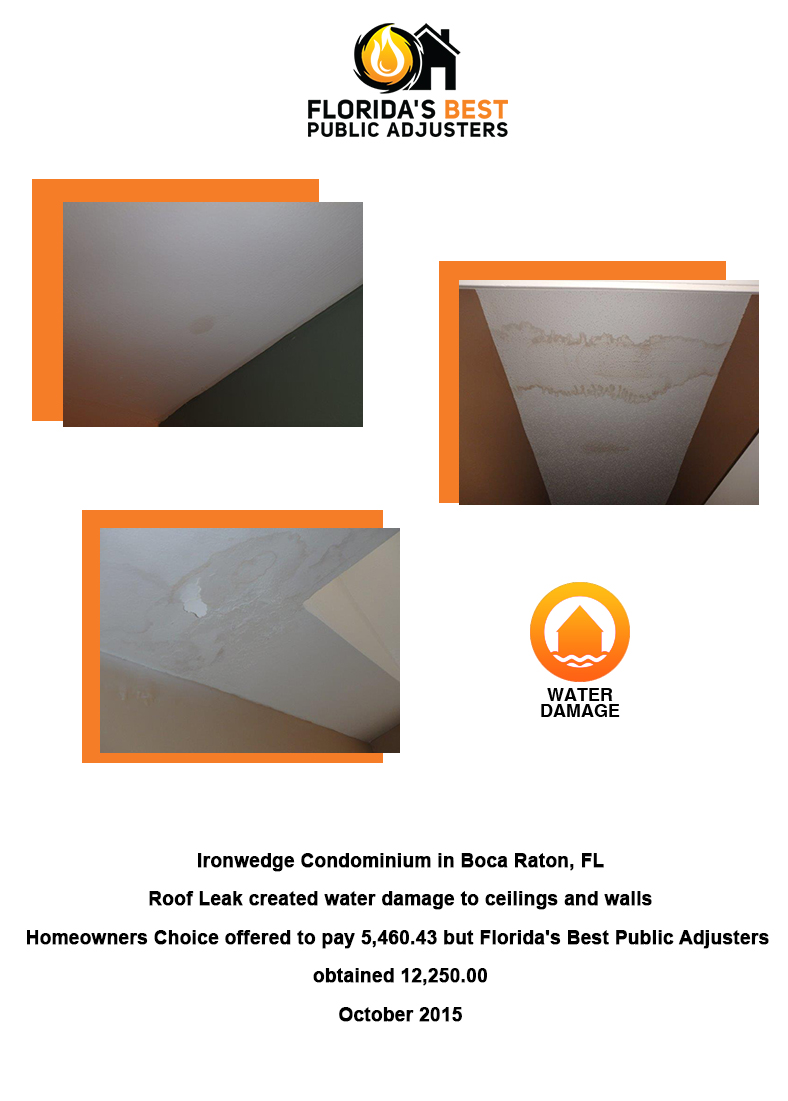 Ironwedge Condominium in Boca Raton, Fl
Roof leak created water damage to ceilings and walls. Homeowners Choice offers to pay $5,460.43 but Florida's Best Public Adjusters obtained $12,250.00 in October 2015.
Tips for Filing a Roof Insurance Claim
Review your insurance policy
Before making a roof claim, it's a good idea to try to understand your policy. It doesn't make sense to fight for the coverage you never had. For instance, is the damage to the roof covering, or did you choose to leave out damage from wind and hail? Is your insurance for the cost to replace or the cash value?
Assess the damage
If you think a storm may have caused damage to your roof, check your whole house, not just the roof. When you call your insurance company to start a claim, you'll need to know how bad the damage is.
Get an estimate
Get a repair quote based on what you already have, not on what you want to change. Make sure to get a written estimate with the company's contact information on the letterhead of the roofing company.
Contact Best FL Public Adjuster to get the best claim payout.