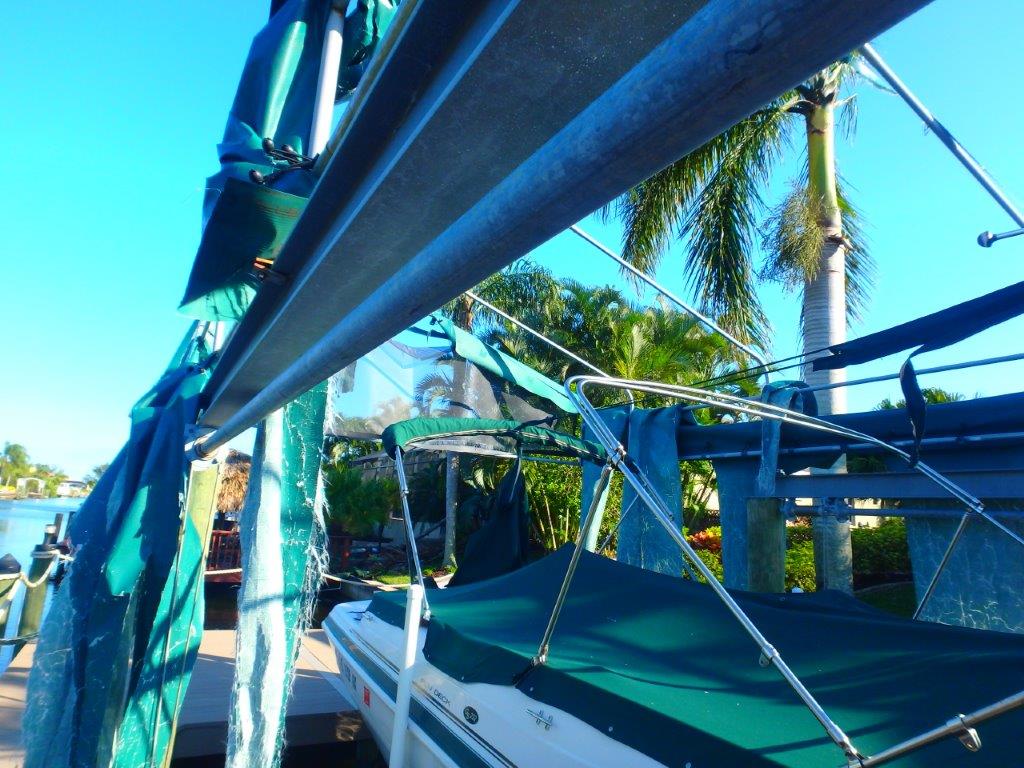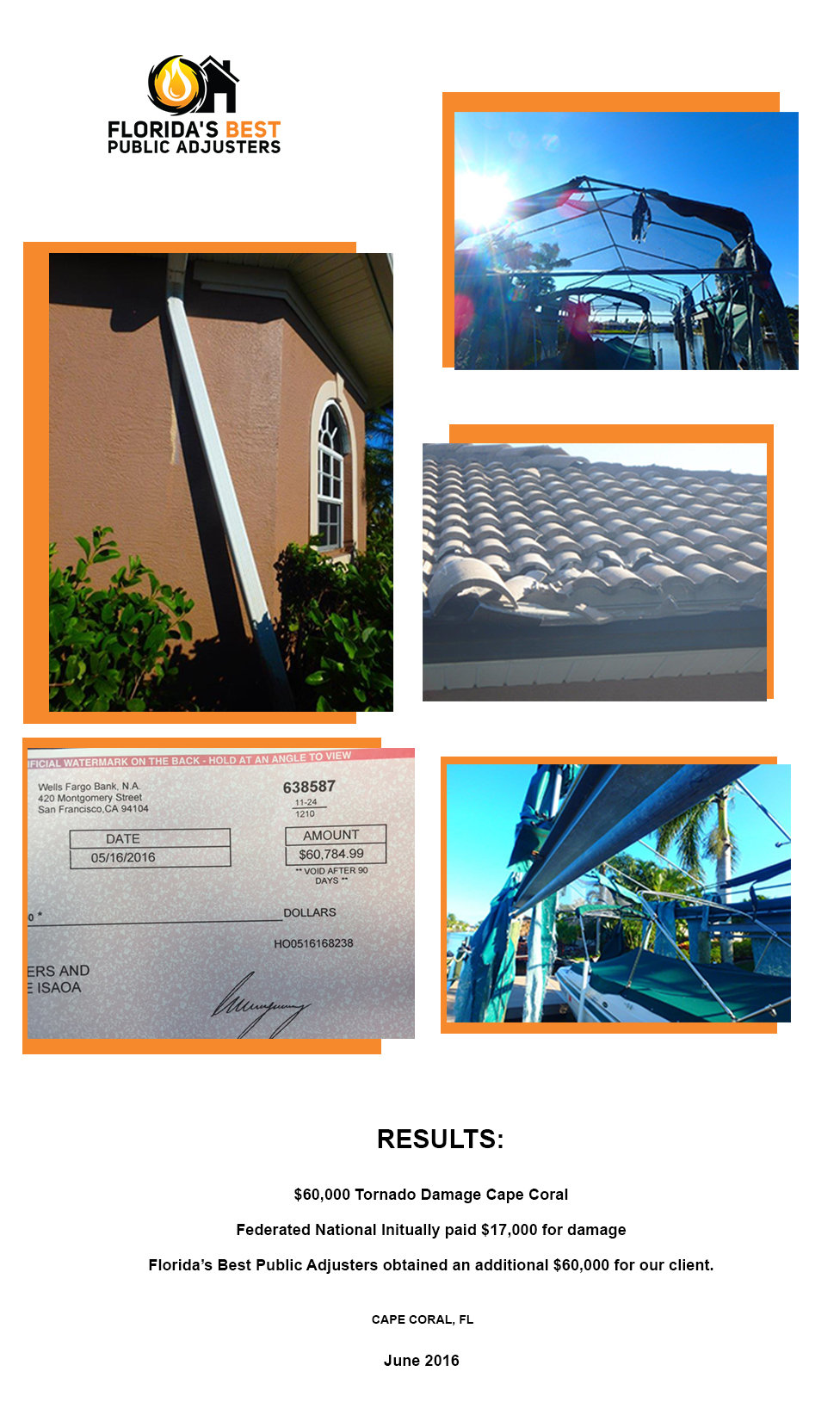 Federated National Initially paid our client $17,000 for the damage caused by a tornado in Cape Coral, Florida. Florida's Best Public Adjusters obtained an additional $60,000 for our client.
Dwelling coverage is included in most typical homeowners insurance policies, and it can help pay to repair or rebuild your home if it is damaged by tornado wind. Personal property coverage, on the other hand, may assist pay for the repair or replacement of damaged or destroyed goods inside your house.
Tips on filing a claim from tornado damage?
Call your insurance company right away to report the damage.
All receipts for storm-related expenses should be saved.
It is your obligation to prevent further harm to your property.
Document damages to your property