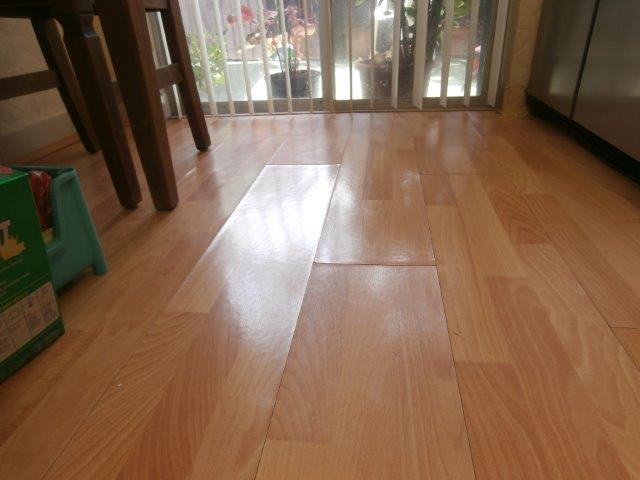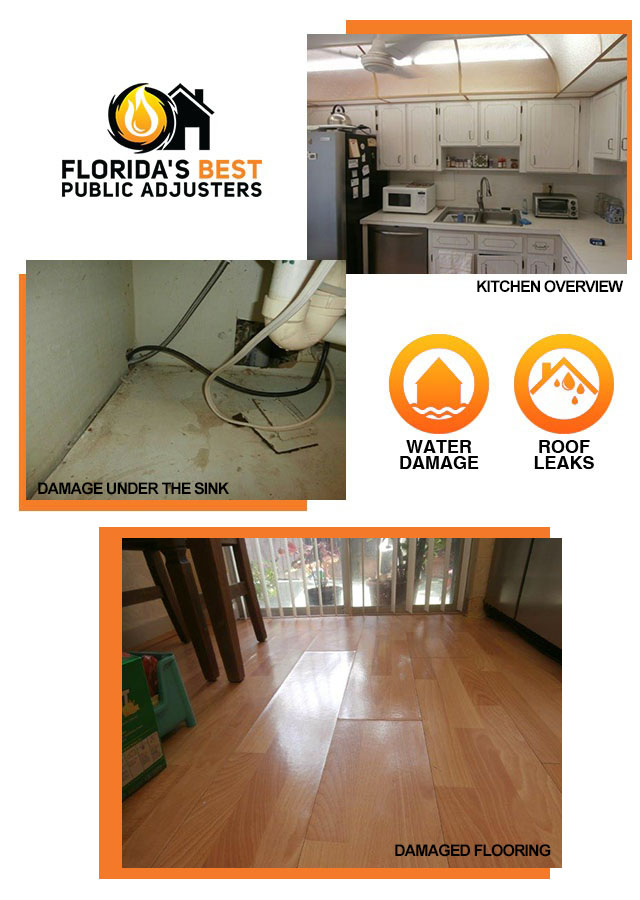 Floor Damaged from Roof Leak | Hollywood, FL
---
Castle Key Condo Insurance denied this claim because an assumption was made that the damage to the kitchen floor was due to a leaky pipe over a long period of time under the kitchen sink. Our investigation showed it was a roof leak down into the kitchen base cabinet on a specific date, in the recent past.
Florida's Best Public Adjuster re-opened the denied claim and client received $12,000.00.
Does flood insurance cover roof leaks?
Your leaky roof, like your plumbing, will not be covered by your home insurance if it occurs as a result of your failure to maintain your house. If your roof is destroyed in a storm, on the other hand, you should be covered for roof repairs as well as any inside damage caused by water pouring through.
What insurance can I claim for water damage?
Water leaks and water damage are only covered by homeowners insurance if the cause is abrupt or unintentional. For example, if a pipe bursts out of nowhere, your insurance coverage will most likely cover the damage. Homeowners insurance does not cover water damage that happens gradually and over time.
Should I accept the first offer from an insurance company?
Accepting the first offer you receive from an insurance provider is often not a good idea. Keep in mind that the insurance claims adjuster works for the insurance company, not you. As a result, their goal is to settle the lawsuit as fast as possible and for as little money as feasible. We will help you get the most for your damage.