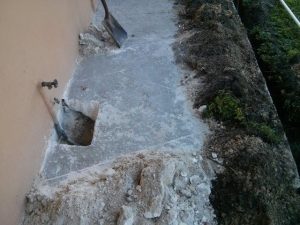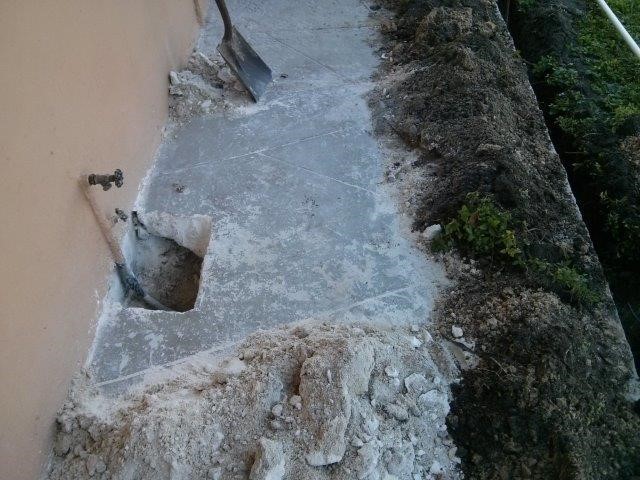 What Is a Slab Leak?
Slab leak damage happens every day in Palm Beach County. But what exactly is a slab leak? Not all buildings have concrete slabs as their foundations, but for the ones that do, a slab leak is a water leak that originates from one or more waterlines that are located beneath the concrete slab. Unfortunately, these slab leaks can occur without water lines freezing, which means that even residents from towns in Palm Beach County such as Lake Worth, Manalapan, Gulf Stream, or Briny Breezes are still at risk.
What Kind of Damage Can Occur From a Slab Leak?
If discovered early enough (and depending on its location), a slab leak may only result in a higher than normal water or utility bill. However, many slab leaks are not discovered until extensive damage has developed. The location of the leak, the length of time that the leak has existed, and the rate of water leaking are all factors that can affect the type of damage incurred. Damages can include:
– Sinking or settling of your home
– Cracks in walls or ceilings
– Water damage to walls, flooring, or carpeting
– Cracks or settling in the concrete foundation slab
– Interior or exterior flooding
– Mold, mildew, or rot in the floors, walls, or basement areas
Some of these damages can be relatively minor and therefore repairs are possible. However, there are times when the damage can be extremely severe. In some cases, your home cannot be repaired in a cost-effective manner and may even be unsafe to continue living in.
How Florida's Best Public Adjusters Can Assist You
All Lake Worth, Manalapan, Gulf Stream and Briny Breezes homeowner's policies require physical damage to the property in order for a covered property loss to exist – this is the "trigger" to initiate a claim. In other words, if there is no physical damage, then there is no insurance claim. Differentiating what "damages" may be covered and those that are not covered can be difficult and that is where Florida's Best Public Adjusters can assist you, especially with slab leaks.
For example, let us say your dwelling has a slab leak, but the water is draining straight into a sump pump well without damaging anything on the interior. At that moment, the only real adverse effect of the slab leak may be higher water and electricity bills, which will not be covered by your insurance company. Additionally, plumbing maintenance is not covered and neither are plumbing repairs due to normal wear and tear or deterioration of your plumbing system, which is sometimes the cause of a slab leak.
On the other hand, if the slab leak has caused water damage to your floors and walls, those interior repairs (and any emergency services to remediate the water damage) would most likely be covered by your insurance policy, even if the underlying plumbing repair is not. Florida's Best Public Adjusters can help you identify these covered losses that result from a slab leak.
Whether you are located in Manalapan, Gulf Stream, Lake Worth, Briny Breezes or any other municipality located in the Palm Beach County area, Florida's Best Public Adjusters will help you identify the covered damages in order to file an insurance claim and help you receive the benefits you are entitled to under your policy of insurance. Call 1(800)-952-7693 today for a free claim review.