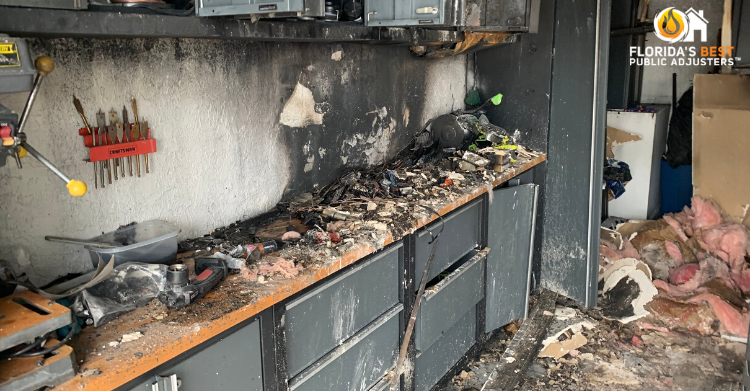 Florida Public Adjuster, Sacha Ducrocq, signed a fire claim from his NPI Networking Group. The Insurance paid $30,000 for a "small" garage fire after we initiated the claim. However, we settled the claim two weeks later for an additional payment of $60,000, thereby tripling the payout. This came in at about 85% of our estimate.
Don't wait for your insurance company to pay you fairly because they won't.
How Florida's Best Public Adjusters Can Leverage Your Fire Claim
Fires are unpredictable and clearly wreak havoc each life it touches. While your home insurance plan can include fire damage, it's equally important to seek out the help of a qualified public adjuster to fully restore your house back into a home. With the number of ways that a public adjuster can help, it's important to note that when you come to us, you're also helping protect your legal rights. With the hectic aftermath of a fire, many lesser quality companies can attempt to prey on your needs, attempting to lock you into high cost contracts or agreements that may end up costing you greatly down the road. In helping repair the damage, our public adjusters have developed a list of remediation firms that can help restore any type of damage. We make it our priority to get you the best restoration possible with the highest claim payout.
Our Public Adjusters and specialists can come to your home to provide a free home inspection. Once we assess and establish the damage, we can help you through the process of filing your Florida fire claim to cover the repairs. Do yourself a favor and let us handle the process for you. Speak with one of our adjusters today at (800) 952-7693