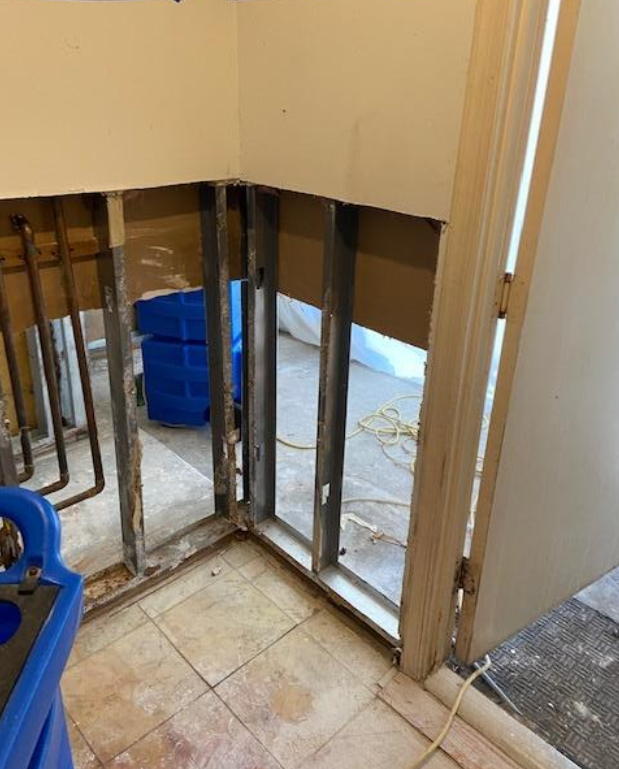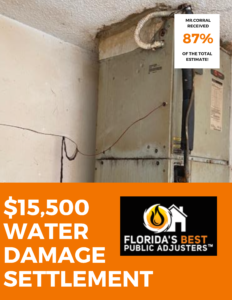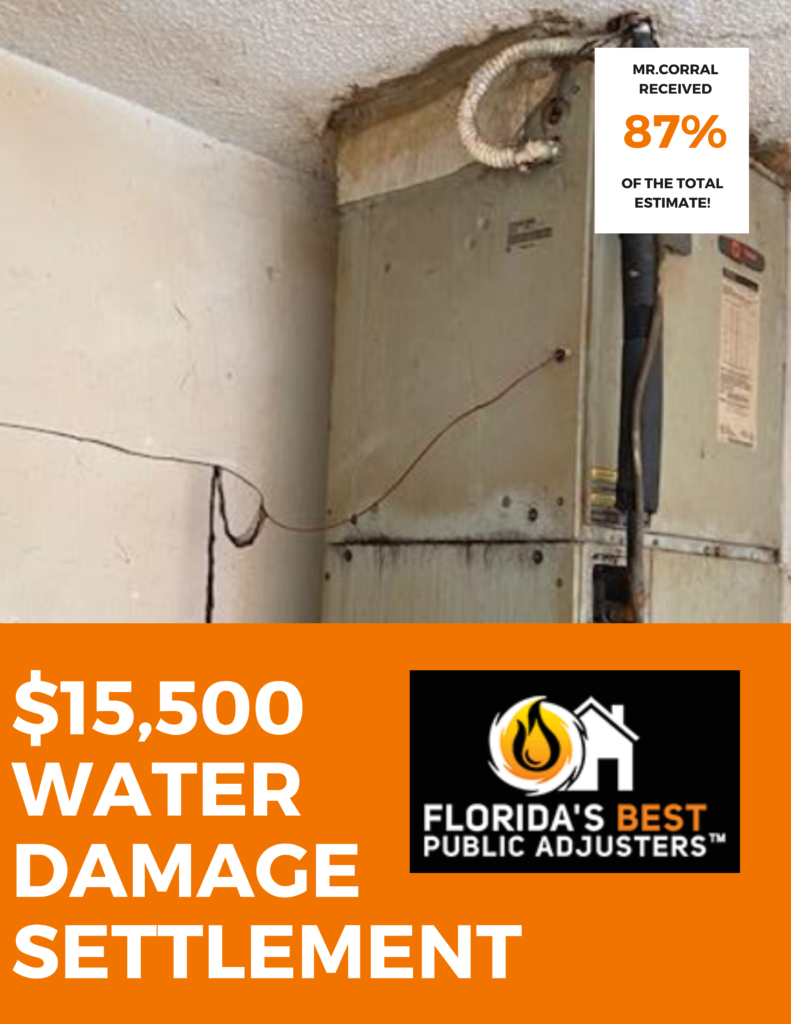 Mr. Corral called Florida's Best Public Adjusters when his water heater unit leaked. Our team inspected the property and found that the remediation had just taken place. 
There was significant water damage in the Laundry room, Garage, Entry, Dining room, and a Closet. 
Sacha Ducrocq our expert Public Adjuster created his estimate a total of $17,744.88 ( before deductible ). After negotiations with Mr. Corral's insurance company we were able to come to an agreement of $15,500.00. This was 87% of our total estimate!
If you or anyone you know is having trouble with their insurance company please give us a call at (800)-952-7693.
What is considered water damage for insurance?
Water damage that is considered "sudden and unintentional" (such as a burst pipe) is usually covered, while gradual damage, such as a leaky bathroom sink, is not. Flooding, such as that caused by storm surge during a hurricane, is not covered. Homeowners insurance generally covers the following types of water damage: Pipes burst
How can I maximize my water damage claim?
Stop the cause of damage
Keep proof of your damage
Report the water damage to your insurance company
Avoid using insurance company vendors