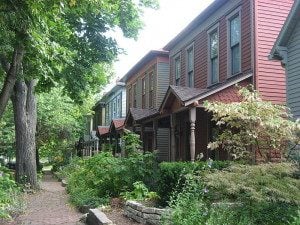 What is a Public Adjuster?
A public adjuster is a licensed professional for hire who can deal with the insurance company on your behalf. Legally, they are one of only three job titles who can do so. Attorneys and insurance brokers are the other two, but their training is different and they simply don't do the same thing a public adjuster does.
Public adjusters have the same training as company insurance adjusters but they work for you, not for the insurance company, thus they have no conflict of interest. They get paid when you get paid. Unlike the company adjuster, they do not get paid to turn you down. They understand the legal terminology, the number crunching, and the bureaucratic process involved in determining if a claim is payable and, if so, how much is due under the terms of coverage.
If you are the kind of person who hires a tax consultant instead of self filing or who always had your spouse or parent deal with this type of paperwork but they are currently unavailable, a public adjuster may be exactly what you need when it comes time to file a large, complicated claim. They can help you understand the terms of your coverage, properly document the loss, fill out the paperwork, and advocate for the best payout possible given the specifics of the situation.
What is a public adjuster? Someone you hire if you do not understand your policy or policies, if numbers are not your strong suit, if you find legalese uncomfortably confusing or if the bureaucratic process makes you crazy. Public adjusters typically handle property and business claims but in some states, like Florida, they can handle all types of claims except life and annuities.
There is no shame in not readily understanding all the parts of the claim process and needing to get help with it. Insurance is a highly regulated industry and entry level jobs in claims adjusting require months of intensive full-time training. It is roughly the equivalent of a year of college to assess the most basic claims. They then do this full-time, backed up by internal documentation and more experienced coworkers who can help them out with the more challenging cases and they still sometimes run into things they need to research.
What is a public adjuster? It is a trusted friend can walk you through the process, minimize how frustrating the experience is and work for the best possible settlement for you. The insurance company's adjuster will do none of those things. You do not have to leave it solely in their hands.just know how to do this? Well, you don't just know. Why not have a professional on your side on the relatively rare occasion when you have need for it? How often will your property be hit by lightning or catch on fire? Most likely, not very often.