If your home or business has been damaged, Florida's Best Public Adjusters in South Florida should be your first call. Call us PRIOR to contacting your insurance company. We'll fight for you, maximizing your award while reducing your frustration and stress.
Public Adjusters: Defending Your Best Interests
What is a public adjuster, you might wonder? Simply put, he or she is a licensed professional and a valuable asset when it comes to property damage. A public adjuster is someone who works for you to help you navigate the insurance claims process and ensure that you are fairly compensated for restoring your property to its pre-loss condition.
The professionals at Florida's Best Public Adjusters are state-licensed, experienced in insurance company operations, and knowledgeable about repair costs. We'll use our knowledge and experience to determine the cause of your property's damage, prepare and submit an estimate to your insurance company, and represent you in all negotiations.
Do You Require the Services of a Public Adjuster?
Yes, to be honest. Insurance companies, after all, are businesses. Their primary concern is for their financial well-being. So, while it may appear that they are looking out for your best interests, the truth is that they aren't. They protect their financial positions by negotiating the lowest possible settlement with you. Your insurance company's first offer is most likely not their best.
Often, determining the extent of damage to your home or business is a difficult task. After all, you aren't a contractor and don't have any experience with or knowledge of construction. You're probably also unfamiliar with the insurance industry and how calculations are made.
Working with a public adjuster will relieve you of the stress of negotiations and dealing with your insurance company. As you can see, public adjusters fight for you. They oversee the entire process, from the initial inspection of your home or business to the filing of claims and negotiations. These experts look out for your best interests by correctly identifying all damages and ensuring that you get the compensation you deserve.
Residents in and around South Florida are well aware that property damage is a very real possibility. Contact us right away if your home or business has been damaged, or if your insurance claim has been denied or underpaid. All of our public adjusters are licensed in the state of Florida and ready to work for you. We can assist with the following types of damage:
Roof Leaks Sinkholes
Appliances, air conditioning, and other sources of water damage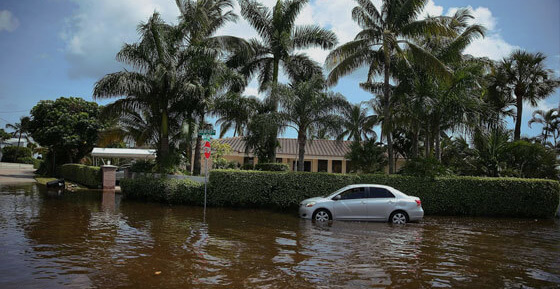 All prospective clients are entitled to a free consultation. To learn more about how our professionals can assist you, call 239-580-6482 today.
We don't just want to maximize your settlement; we also want to reduce your stress. As a result, we will manage the entire insurance process for you. As a result, you can concentrate on your business, family, and personal life. Insurance negotiations take time and necessitate specialized knowledge and insight. Allow us to put our expertise to work for you.
Working with a reputable public adjuster will save you time, reduce your stress, and increase the amount of money you receive in the end. This is a win-win-win situation. The experts at Florida's Best Public Adjusters are ready to help you right now.